| | |
| --- | --- |
| Item No. | FL027FU-12-40-2 |
| Product Name | Storage Shelving Units, White Shelving |
| Category | Storage Shelves & Wire Basket Organizer |
| Size | W45 x D34.5 x H120cm |
| Material | Steel Frame, MDF Board |
| Surface Finish | Powder Coating |
| Feature | Offer stable and versatile presentation |
| | Additional baskets and habging rods go well the shelving unit |
| | Easy assembled for handy storage |
| Color | White |
| MOQ | 300 |
| Standard packing | 1 sets/carton |
| Loading port | Taiwan |
| Remarks | |
How do you keep your room clean and organized? Most of the people have the trouble with arranging the interior furniture so as to increase more utilizable space. There's an easy and convenient solution for you to store all your things away such as, clothes, books, toys, CDs, bags and more. That's Flywell's storage shelving units.
Working well with three kinds of accessories, storage shelving units can be built in a quick way with a screwdriver and the components, which are already included in the package.
This white shelving can be set up by yourself and also with more components and accessories, it can be built in different styles and sizes, making it better than a customized furniture.
Whenever you think that the adjustable storage rack has no more enough room for your personal items and sundries, then you can change its structure, maybe put more basket in it, or if you want to hang your clothes, just add a clothes rail in it.
The size of this storage shelving units is W45 x D34.5 x H120 cm, and the accessories can be picked up at will, depending on what you need to stock.
Don't worry about its durability of the material used, since it is made of study steel and as one of the accessories, the material of wooden board we chose are MDF.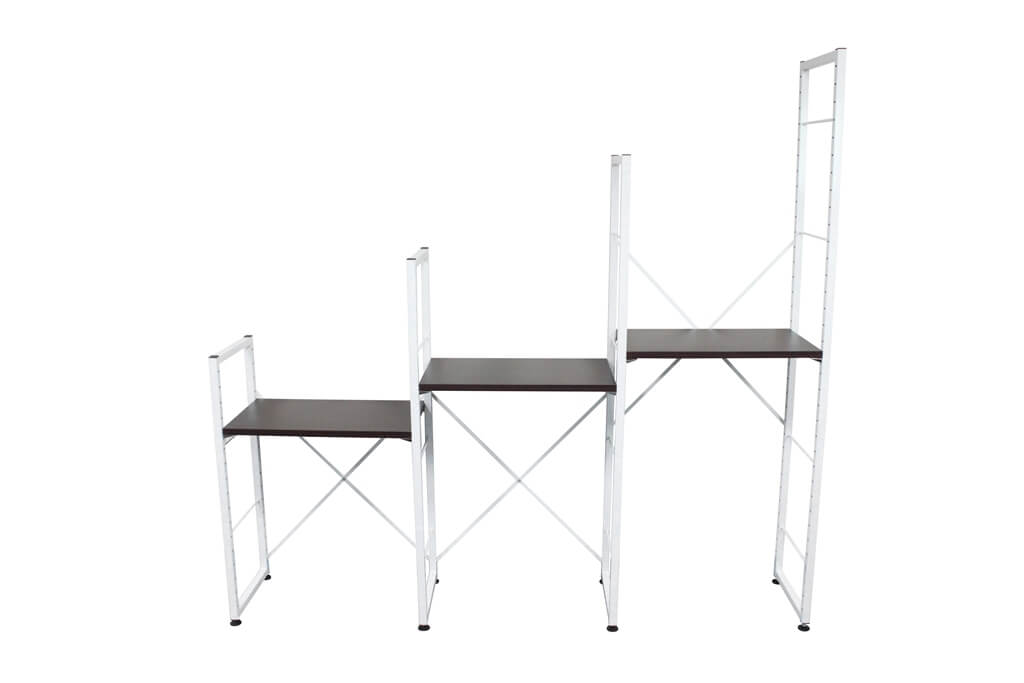 Since we have already produced home storage systems in Taiwan for over 20 years, we have developed good reputation and pride ourself on supplying consistent quality products that customers expect.
For those who choose to buy and still in consideration, welcome to contact us via our email: sales@flywell.com.tw. We will reply as soon as possible.